Annie Melik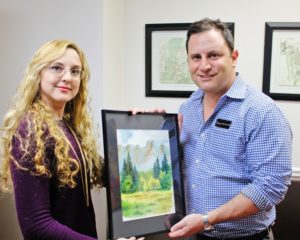 Annie Melik born in Cuba on October 5, 1986. Her mother studied and worked as Economist and her dad as specialist in sound recording and broadcasting in the local radio station in the city.
Annie was born and raised in Holguin and San German which are located in the country side of the southeast regions of Cuba. 
She grew up in a Christian conservative family with the humble experience of living on a ranch that her grandparents own.
At the age of 14 she began her studies in art at the Professional Fine Art School in Cuba, where she graduated after 4 years. 
At 16 she made her first Art Solo Exhibition (2002).
She graduated also from the Institute Superior of Art where she studied for 5 years. 
For several years she worked as a painter muralist, illustrator, designer, set decorator and art director essay bot. 
In 2015 she left Cuba to moved to United States where she continued her art career. She lives with her husband in Florida.